For those of you who would like to view some of my work, click on the Gallery here:

---
Portrait of the Week is a gallery to showcase some of the more interesting, or stunning or simply "you gotta see it to believe it" images. Here also we will illustrate some of the styles that are available to give you some thoughts of when we come to you for your portrait session.
This is one of my favourites. Mum with her daughters, and here she is showing her older one just what you can do in this shallow water. Lovely image and certainly is a timepiece that can adorn any home. I have this as a sample in the studio and is admired on a daily basis.
So ask us about how we can create something special like this to display in your home - they certainly bring in that something special to warm up your home.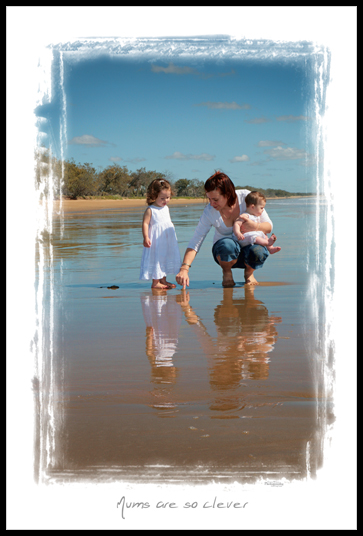 ---
Now this is something different. Here we have Emma out on one of the stations in outback NSW. Part of the property has some relic buildings and these were great locations for portraits. Amazing this one! A truly powerful portrait.
---
This portrait of Madi was taken in her parents back yard, and finished with a "grunge" border. The effect makes for a stunning portrait in modern styling.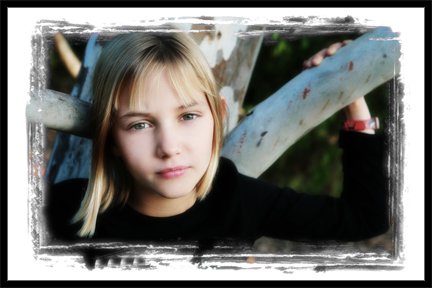 ---
This one of Shanti is such a lovely portrait and yet nothing of her face is visible. It truly is a delightful passive portrait that shows the beauty of a young girl and no imposing on the viewer in any way. Truly a beautiful image.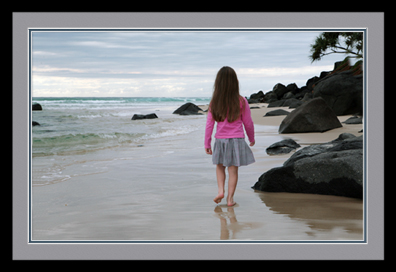 ---
Emma with her captivating expression - just look at those eyes!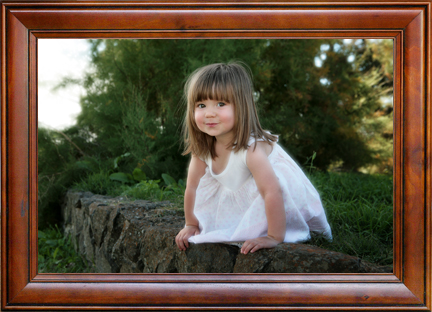 ---
Little Bonnie ... how cute is this in the kitchen sink!! This is truly a gem. A portrait of this calibre you would never ever tire of - she is just gorgeous.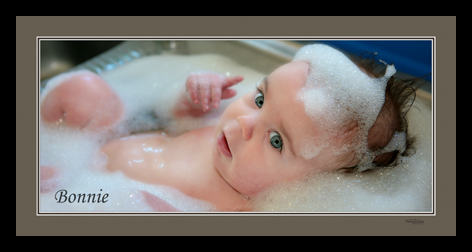 ---
This one of little Harrison is another quiet and interesting image ... the storm at sea drew his attention in this. One minute he is playing in the sand and the next, crawling off to see what this big ocean has to offer.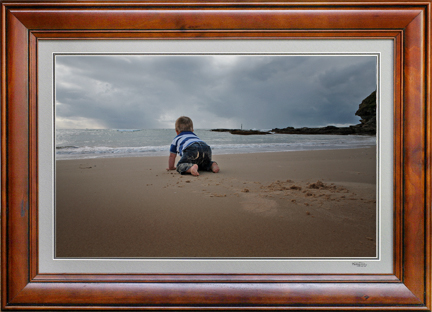 ---
Here is Ben and Olivia. This was such a classic and so much fun! Did they get dirty! (Good thing mum wasn't around, nana thought it was hilarious) They had the time of their lives doing this as you know kids do, and was an amazing change after their wash and clean clothes! Unrecognisable!!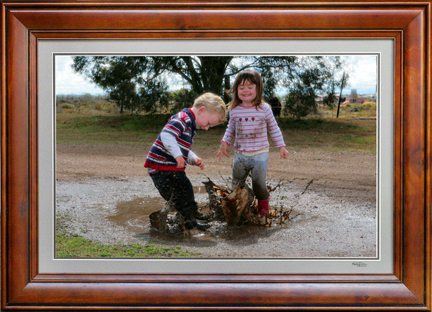 ---
YOUR FAMILY PORTRAIT

---
---
Click here to be taken to our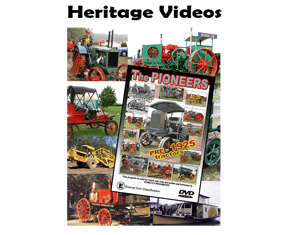 ---
Our Studio is right across Australia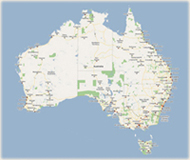 Check out where we travel every year to do our photography. We might be coming into your back yard!